May 2012

| Sun | Mon | Tue | Wed | Thu | Fri | Sat |
| --- | --- | --- | --- | --- | --- | --- |
| | | 1 | 2 | 3 | 4 | 5 |
| 6 | 7 | 8 | 9 | 10 | 11 | 12 |
| 13 | 14 | 15 | 16 | 17 | 18 | 19 |
| 20 | 21 | 22 | 23 | 24 | 25 | 26 |
| 27 | 28 | 29 | 30 | 31 | | |
---
CATEGORIES
---
RECENT ENTRIES
---
BLOG ROLL
A Misérables marathon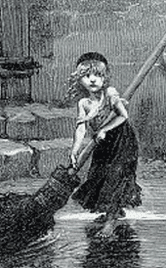 Students and faculty milled about ex Libris last Thursday, exchanging greetings while pouring glasses of Bordeaux and filling their plates with bread and cheese. The evening was à la mode française, and appropriately so: the minglers were there to kick off a marathon reading of Victor Hugo's Les Misérables, a benefit running through tomorrow, with proceeds going to Fonkoze, a nonprofit providing micro-credit loans to destitute women in Haiti.

At 8:45 p.m. Robert Morrissey, the Benjamin Franklin professor of French literature, welcomed the crowd. "The idea for this exercise came out of a course I am teaching this quarter on Les Misérables," he said, "out of a rare confluence of life and literature, of text and our current economic context. No one has more deeply, more durably, and more magically explored the subject of human misery than Victor Hugo. We wanted to make this event not just an opportunity to read and listen to this wonderful work, but also an occasion to reflect on the values and morals of our society and a means to help others." He thanked student organizers as well as the University Community Service Center, the Library, the College, and the France Chicago Center, all of whom teamed up with the Department of Romance Languages and Literatures to cosponsor the event.
Then Morrissey introduced Daniel Desormeaux, a Haitian native and scholar of 19th-century French literature who will join the Chicago faculty next fall. In town looking for a new home, Desormeaux asked if he could participate in the reading. Morrissey replied, "Well, you can inaugurate it."
Desormeaux opened a tattered, faded-red text and delivered the novel's opening lines:"En 1815, M. Charles-François-Bienvenu Myriel était évêque de Digne. C'était un vieillard d'environ soixante-quinze ans; il occupait le siege de Digne depuis 1806." (In 1815, Monsieur Charles-François-Bienvenu Myriel was Bishop of Digne. He was then about seventy-five and had presided over the diocese of Digne since 1806.) Desormeaux passed the book to his wife Magda, followed by a series of current faculty, each of whom read a passage. Then Morrissey introduced the first student reader and announced that the event would move upstairs to the Regenstein outer lobby.
Since then the marathon has continued, starting at 9 a.m. weekdays and noon weekends by the C-Bench, moving to the Regenstein lobby in the evenings, and concluding at midnight. The student and faculty readers sit beside water jugs doubling as donation depositories. Tomorrow morning's readers will include Jean-Luc Marion, the John Nuveen professor in the Divinity School, philosophy, and social thought—and recent inductee to the Académie française. Marion happily agreed to participate, says Morrissey: "His only request was that he be able to smoke his pipe while reading."
Katherine E. Muhlenkamp
May 18, 2009