May 2012

| Sun | Mon | Tue | Wed | Thu | Fri | Sat |
| --- | --- | --- | --- | --- | --- | --- |
| | | 1 | 2 | 3 | 4 | 5 |
| 6 | 7 | 8 | 9 | 10 | 11 | 12 |
| 13 | 14 | 15 | 16 | 17 | 18 | 19 |
| 20 | 21 | 22 | 23 | 24 | 25 | 26 |
| 27 | 28 | 29 | 30 | 31 | | |
---
CATEGORIES
---
RECENT ENTRIES
---
BLOG ROLL
Heart of Glass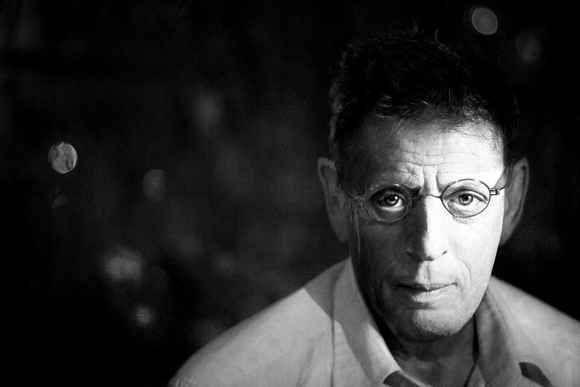 What is it about Philip Glass's music that gives everything a hypnotic, monumental quality? With Glass, AB'56, on my iPod, even the morning commute feels epic. The rattle of the 'L' merges with the relentless, repetitive bass line; wires against the gray sky become a metaphor for human futility. Every person on the Red Line seems to brim with existential angst—especially me, with the soundtrack from The Hours blaring in my ears.
If you like Philip Glass, his music makes you want to throw yourself off a cliff—but in a good way. If you hate him, you want to throw him off the cliff. As a member of the former group, I was thrilled to nab a ticket to his sold-out performance at the Museum of Contemporary Art last week. And I had questions. What would he play during an evening of solo piano? Would he get jiggy with the artwork, like the Glass Ensemble used to do in the 1970s? Would the Chicago math and philosophy grad give a shout-out to his alma mater and former hometown?
Answers—like Glass's thundering left hand—came fast and furious. Although last month he premiered an opera and released a new recording of his "Toltec" Symphony No. 7, the composer mined older material (the 1989 Metamorphoses and 1994–99 Etudes) for his one-hour MCA gig. Casually dressed in black pants and a gray button-down shirt, his demeanor was courteous and contained. He played with concentration but made no overt connection to the 300 people gathered in the small theater.
Which leads to another question: why, at 72, does Glass even bother to play live? Certainly not to showcase his virtuosity; introducing the second set, he joked, "I've composed 16 etudes, and I've learned ten of them." Glass's newer operas, film scores, symphonies, and chamber music are lush and lyrical, shattering early categorizations of his work as minimalist. The piano compositions, in contrast, seem spare and workmanlike.
Glass hinted at an explanation in a recent interview, arguing (like John Cage) that one of the principles of modernism is that "the audience completes the work of art, that a work of art has no independent existence; it's a transaction." For the performer, the encounter is necessary. And for the listener, there is something riveting about hearing a composer play his own work, regardless of the technique. When Glass trundles through Etude No. 2, we feel excitement and a sense of privilege, as when a master architect unrolls an old blueprint and guides us through the drawings, many years after the house is built.
Elizabeth Station
Photo courtesy Giorgio Constantine.
October 22, 2009