May 2012

| Sun | Mon | Tue | Wed | Thu | Fri | Sat |
| --- | --- | --- | --- | --- | --- | --- |
| | | 1 | 2 | 3 | 4 | 5 |
| 6 | 7 | 8 | 9 | 10 | 11 | 12 |
| 13 | 14 | 15 | 16 | 17 | 18 | 19 |
| 20 | 21 | 22 | 23 | 24 | 25 | 26 |
| 27 | 28 | 29 | 30 | 31 | | |
---
CATEGORIES
---
RECENT ENTRIES
---
BLOG ROLL
In which Benjamin channels Variety
Just in time for the Oscar kudocast, and following up on Emily Riemer's (AM'09) post from last week, I'm pleased to present you with last quarter's Doc Films box office winners and losers.
A few caveats about the numbers: the recent H'w'd pictures Doc unspools on weekends get three or four showings each, while films from the weekday series get only one. Attendance includes individual ticket buyers and season-pass holders, but not people who sneak in through the back door of Ida Noyes.
The leadership of Doc Films had a few comments about the hotsy biz (or lack thereof) done by a couple of the pictures.
---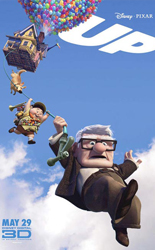 Five most boffo titles by attendance:





---
Five worst floppola films by attendance:





"All of the bottom five titles are from the Downtown 81 series, except Dirigible (from Frank Capra). It's a shame that these sorts of series don't exactly hit it out of the ballpark in terms of attendance, but we still feel a duty to showcase them for the Chicago community regardless of the attendance, and we do gain a few converts to less-than-mainstream cinema with every passing quarter. That won't be changing anytime soon."
---
To join the audience of a mainstream or not-so-mainstream showing, Doc's Winter 2010 sked can be found here.
Benjamin Recchie, AB'03
February 18, 2010