May 2012

| Sun | Mon | Tue | Wed | Thu | Fri | Sat |
| --- | --- | --- | --- | --- | --- | --- |
| | | 1 | 2 | 3 | 4 | 5 |
| 6 | 7 | 8 | 9 | 10 | 11 | 12 |
| 13 | 14 | 15 | 16 | 17 | 18 | 19 |
| 20 | 21 | 22 | 23 | 24 | 25 | 26 |
| 27 | 28 | 29 | 30 | 31 | | |
---
CATEGORIES
---
RECENT ENTRIES
---
BLOG ROLL
Lost in translation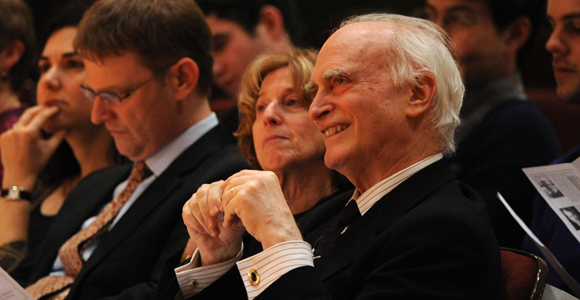 Although there may be an extremely limited number of things I'm a low-level expert on—brewing a perfect cup of Earl Grey tea, planning a fantastic road trip, and procrastinating come to mind—19th-century Italian opera is not among them. So Monday night at a Mandel Hall recital featuring internationally acclaimed mezzo-sopranos Joyce DiDonato and Vivica Genaux, held in honor of retiring U of C professor Philip Gossett—widely recognized as the world's preeminent scholar of 19th-century Italian opera—and attended by opera experts from around the globe, I felt a little out of my element.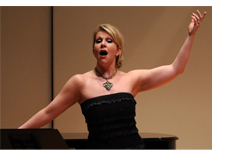 "If there were such a thing as a Nobel Prize for musicology—and there should be," said Chicago Opera Theater's general director Brian Dickie as he introduced Gossett, "he would add to the luster of Nobel laureates." Known for his critical editions of Rossini and Verdi opera, Gossett has worked with some of the world's most prestigious opera houses, including New York's Metropolitan. In 1998 the Italian government awarded him its highest civilian honor, the Cavaliere di Gran Croce.
I, on the other hand, speak not a lick of Italian, so I was relieved that translations were provided. As Genaux launched into the first piece, an aria from Rossini's "La Cenerentola" ("Cinderella"), I tried to follow along. Yet even on a bare stage, save the piano and two music stands, Genaux's soaring vocals made it difficult to concentrate. Who wants to read when you can listen to sound like that?
I looked around at the rest of the audience. Few were reading; I suspect many already knew the lyrics. Rather than be intimidated, I put down my sheet, closed my eyes, and let the lament of the girl "born to pain and tears" wash over me. DiDonato's rendition of Beethoven's "Four ariettas, Op. 82," which followed, was just as powerful. The pain in her face, the forlornness in her eyes, the melancholy in her voice revealed everything: she's a woman in love. Perhaps not a good love or the right love, but love nonetheless.
Sure enough, when I skimmed the lyrics, it was exactly that:
I hear you well, my heart/
Beating so very hard,/
Expressing your complaint, I know,/
That you are now in love.
As the evening continued, I barely glanced at the translation sheet. From Verdi's "Stornello" to Sullivan's "The Mikado," the stories were universal: love pursued, gained, and lost. When the recital ended, I wiped a tear from my eye and joined in the standing ovation. Turns out, you don't have to be an expert to be touched by opera. You just have to be human.
Brooke E. O'Neill, AM'04
February 26, 2010