May 2012

| Sun | Mon | Tue | Wed | Thu | Fri | Sat |
| --- | --- | --- | --- | --- | --- | --- |
| | | 1 | 2 | 3 | 4 | 5 |
| 6 | 7 | 8 | 9 | 10 | 11 | 12 |
| 13 | 14 | 15 | 16 | 17 | 18 | 19 |
| 20 | 21 | 22 | 23 | 24 | 25 | 26 |
| 27 | 28 | 29 | 30 | 31 | | |
---
CATEGORIES
---
RECENT ENTRIES
---
BLOG ROLL
Museum specimen
The MSI invites one person to live in the museum for a month.
Hyde Park's Museum of Science and Industry is taking Night at the Museum to a whole new level: its 2010 Month at the Museum challenge, in which one lucky person will move into the MSI on October 20 and "live and breathe science 24/7 for 30 days," interacting with guests during the day and hanging out with all the exhibits that (of course) come to life at night. If the guest completes the challenge, he/she gets $10,000 and a slew of public appearances.
Applications were due August 11, and many of the 60-second application videos are posted online. See the one below from Chicago author James Kennedy, who proved his prowess for sleeping in Hyde Park museums, including the Oriental Institute and the Smart: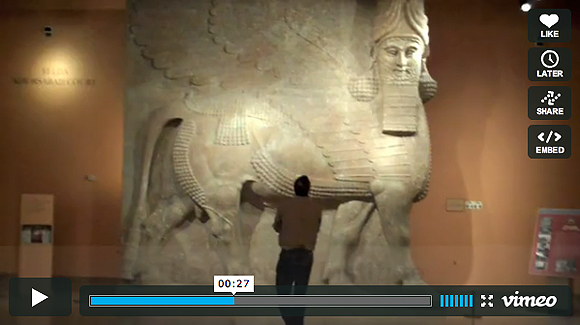 Note: I saw Kennedy read from his 2008 wonderfully quirky young-adult book The Order of Odd-Fish at a book club meeting back in May, and he was quite entertaining. I'm rooting for him.
Ruth E. Kott, AM'07
August 20, 2010