May 2012

| Sun | Mon | Tue | Wed | Thu | Fri | Sat |
| --- | --- | --- | --- | --- | --- | --- |
| | | 1 | 2 | 3 | 4 | 5 |
| 6 | 7 | 8 | 9 | 10 | 11 | 12 |
| 13 | 14 | 15 | 16 | 17 | 18 | 19 |
| 20 | 21 | 22 | 23 | 24 | 25 | 26 |
| 27 | 28 | 29 | 30 | 31 | | |
---
CATEGORIES
---
RECENT ENTRIES
---
BLOG ROLL
Wedding bells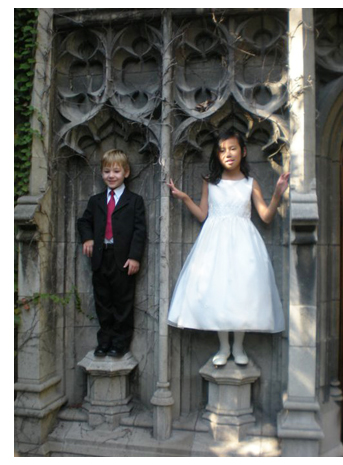 How one alum ended up with a very U of C wedding
When I first got engaged and started planning my wedding last year, my mother asked me what the theme of the wedding would be. Theme? I thought "getting married" was the theme. In my male naïveté, I hadn't realized that the invitations, decorations, refreshments, and flowers all had to conform to some kind of theme. (I think we settled on "autumn," but don't quote me on that.) But now, looking back at my wedding day from the comfortable distance of a week, I realize it had another theme. Over time, and unintentionally, I built a University of Chicago—themed wedding.
Consider the location. Like many other alumni, I opted to get married in Bond Chapel. (With a capacity of 800 people, Rockefeller Chapel was far too big. I don't even know 800 people, much less 800 people I want to invite to my wedding.) My fiancée—er, wife—got ready with her bridesmaids next door in Swift Hall. For the reception, we chose the Quadrangle Club, a convenient two blocks away.
By coincidence, the date we chose, October 9, happened to be homecoming weekend (and the Volunteer Caucus), though I doubt anyone went straight from the reception to the homecoming game against Denison University (or to the caucus). Don't think we didn't try to get October 10, for the coveted 10/10/10. But the chapel was all booked up for that day, presumably by other alums who have been planning their wedding since meeting their future spouse during O-Week.
I had initially wanted my parish priest to preside at the wedding, but he retired first. Instead, we pressed into service Father Patrick Lagges, chaplain at Calvert House, the Catholic center on campus. Incredibly enough, he managed to work a reference to the Maroons' 4-0 record against Notre Dame's football team into the opening prayer. How about our music? That was provided by Tom Weisflog, University organist. Our photographer? My friend Avi Schwab, AB'03, assisted by his wife, Laura Staley, AB'04—who happen to be resident heads at Vincent House in Burton-Judson.
As a matter of fact, all three of my groomsmen were fellow members of the Class of 2003. Numerous guests were also alums; I'll spare you a tedious accounting of alumni attendance here, but I'll be sure to cram it into the class notes. (I will mention my aunt, Gay Ummel, AB'73, mainly because she hadn't been back in Hyde Park since her graduation day. Boy, was she surprised.)
And the blushing bride? Well, OK, Valerie is not an alumna of the U of C. But she does work for the University, as director of events for the Humanities Division. (You can wish her happiness in person on Humanities Day, October 23.)
Now, if we had been really going for a U of C theme, I suppose I could have celebrated my bachelor party in the Reg, or had the reception catered by Aramark, or begun a toast with "If you read Kant's Critique of Pure Reason…" But to be perfectly frank, I still think themes are best relegated to high-school proms and budget cruises. Speaking of which, I've already got our tickets for our honeymoon. I promised my new wife a romantic trip somewhere tropical, sandy, and decidedly un-Hyde Park-like.
Benjamin Recchie, AB'03
The ring bearer and flower girl find their niche in Bond Chapel.
Photo courtesy Lindsay Recchie.
October 18, 2010