May 2012

| Sun | Mon | Tue | Wed | Thu | Fri | Sat |
| --- | --- | --- | --- | --- | --- | --- |
| | | 1 | 2 | 3 | 4 | 5 |
| 6 | 7 | 8 | 9 | 10 | 11 | 12 |
| 13 | 14 | 15 | 16 | 17 | 18 | 19 |
| 20 | 21 | 22 | 23 | 24 | 25 | 26 |
| 27 | 28 | 29 | 30 | 31 | | |
---
CATEGORIES
---
RECENT ENTRIES
---
BLOG ROLL
The paper campus: Quads from an alternate universe
Part three of our occasional series on the unbuilt buildings of campus
Welcome to another edition of the Paper Campus, in which I scour the University of Chicago Library photo archives for information on campus-building designs that, for one reason or another, remained on the drawing board. For this week are alternate designs for three of the science buildings on the main quads: Jones Laboratory, Searle Chemistry Laboratory, and Eckhart Hall. (Not to be confused with the William Eckhardt Research Center.)
First up: Eckhart. The little fenced yards on this design remind me more of an English country estate than an academic building.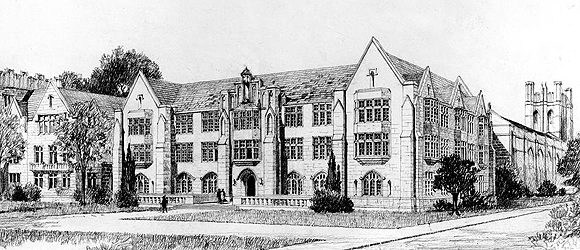 Now to Jones Lab. An early design had a handsome crenelated tower at the corner. Here's a view from the quads.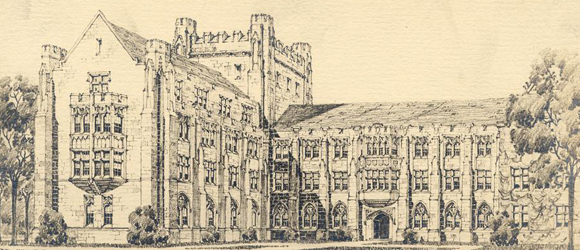 And, here's a view of the same design from Ellis: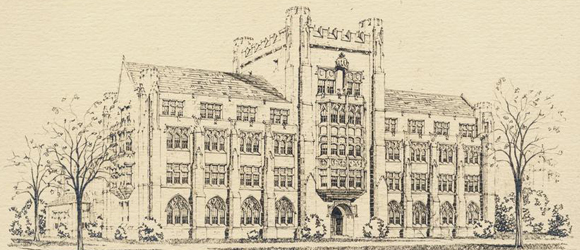 And, here's the building as constructed in 1929: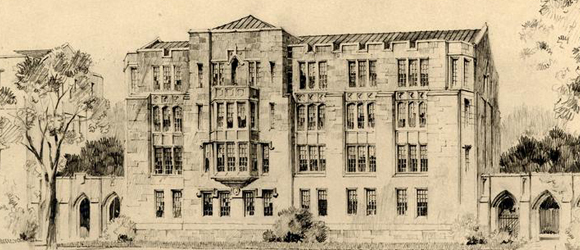 Note that the architects planned arcades connecting Jones to future construction on either side. As it happened, the area for the south arcade was left as open space, and Searle Labs was built abutting Jones, leaving no room for one on the north.
And speaking of Searle, here's an early take on that more modern building.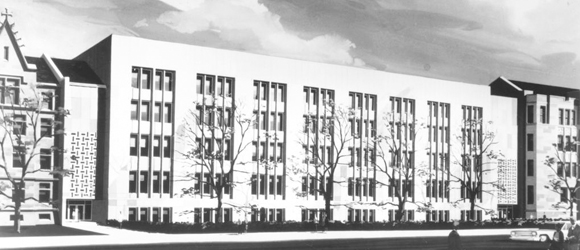 I actually like this one better than the building as built. It has more natural light, and I dig the textile blocks over the entrances. But like Hawk Harrelson says, "Right size, wrong shape."
Benjamin Recchie, AB'03
January 31, 2011