May 2012

| Sun | Mon | Tue | Wed | Thu | Fri | Sat |
| --- | --- | --- | --- | --- | --- | --- |
| | | 1 | 2 | 3 | 4 | 5 |
| 6 | 7 | 8 | 9 | 10 | 11 | 12 |
| 13 | 14 | 15 | 16 | 17 | 18 | 19 |
| 20 | 21 | 22 | 23 | 24 | 25 | 26 |
| 27 | 28 | 29 | 30 | 31 | | |
---
CATEGORIES
---
RECENT ENTRIES
---
BLOG ROLL
In love with love—and lousy poetry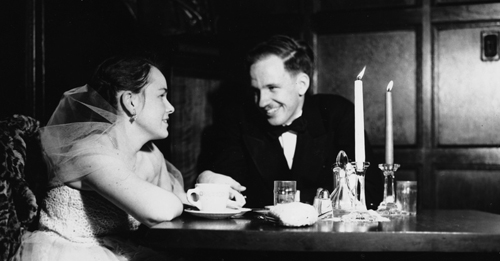 When midterms fall close to Valentine's Day, it feels like the most serious, long-term relationship you can cultivate at Chicago is with the Library. The Reg is accepting, intelligent, and has a wonderful collection of books that you can borrow whenever you like. Although a library will never take you out to dinner or buy you flowers, it can still provide thrilling companionship—and the Reg always remembers to send students a valentine in the form of a special afternoon exhibit of rare books about love (or lack thereof). Special Collections Research Center librarians even offered candy, cookies, literary trivia, and temporary tattoos that read "U of C Library." It was the best valentine I could have hoped for.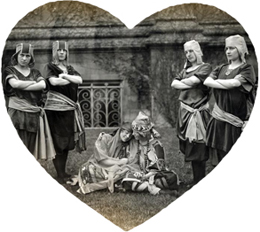 People have been publishing about romance almost as long as they've been publishing at all—the earliest book on display was a 1515 version of the Roman de la Rose, a poem about a man who dreams that he has fallen in love with a flower. The Library recently acquired the original manuscript of the 13th-century poem. Other early modern books included a small volume on emblems of love, which provided detailed illustrations that lead into the text (written in Latin, English, Italian, and French) and an etiquette guidebook for the English gentleman that includes one of the first known uses of the word "fop."
One Victorian book provided advice about becoming a mother while another warned against the "consolations of spinsterhood." The Reg also displayed valentines (including a quite full dance card) from the 1914–15 scrapbook of Helena Jameson Stevens, U-High'14, PhB'18.
The last display of books, appropriately titled Love Gone Wrong, offered a 19th-century poem in verse about the romance of Anne Boleyn and Henry VIII, a cautionary tale called Satan in Search of a Wife, and a first edition of Charles Bukowski's Love is a Dog from Hell, whose opening section carries the epigraph, "one more creature dizzy with love."
Rose Schapiro, '09
A couple enjoys a moment together at Washington Prom, 1954; students perform a Masque of Youth allegory titled "The Gift" in the Women's Quadrangles at the dedication of Ida Noyes Hall, 1916.
Photos courtesy of the Special Collections Research Center.
February 13, 2009